About Steve Saville and Saville Guitars from
http://saville_guitars.webs.com/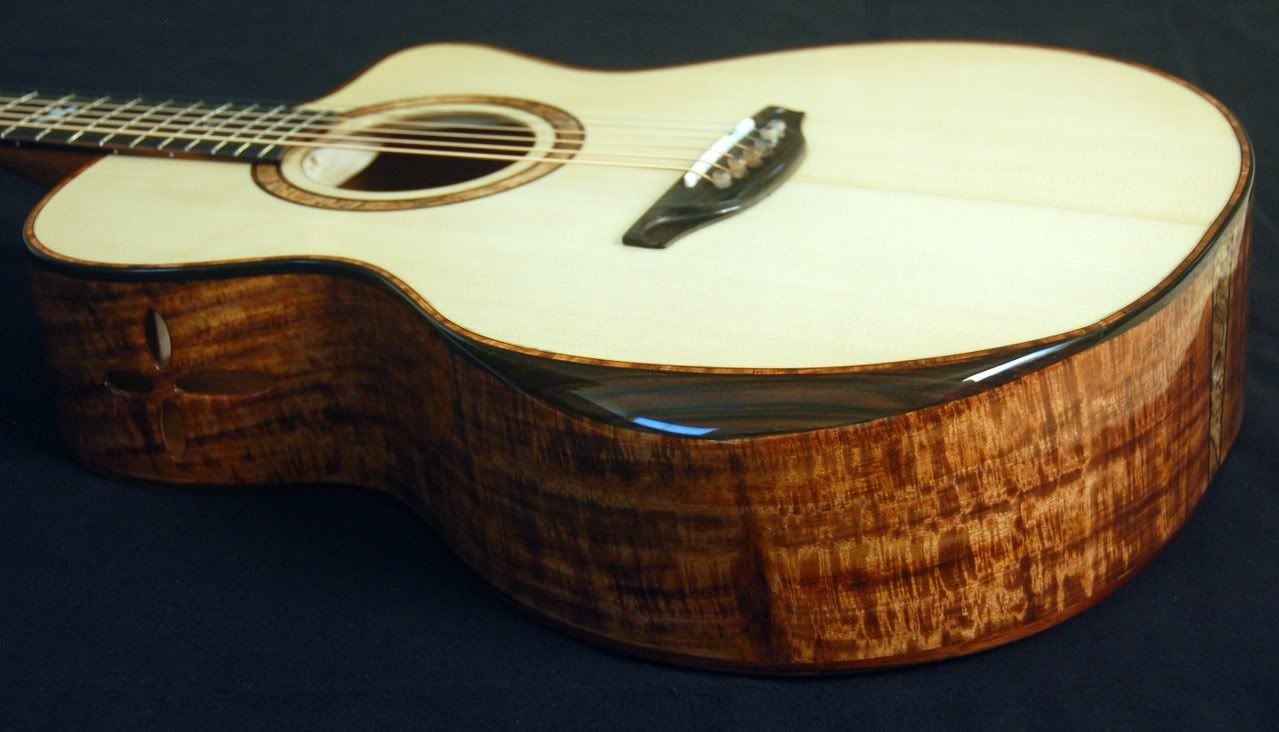 Steve started making guitars around 2005-06. He has been playing acoustic guitar more than 30 years.
Steve is a mechanical engineer graduate from Cal Poly Pomona and is working as an engineer in the medical device industry. He hold US patents in cardiac devices, embolic protection and labor and delivery. Steve has always loved wood and guitars. He has built many items from wood, but it never occurred to him that he could make a guitar until 5 years ago. That all changed when he met Kathy Wingert at the NAMM show. They talked for some time and over lunch she convinced Steve that he could make a guitar.
Steve says..."
Kathy is so wonderful and encouraging. She creates amazing guitars. If you ever get a chance, definitely play one of her guitars.
"
So, Steve studied all he could - videos, book, websites, and forums for about 6 months, and then started acquiring tools and wood. He built my first guitar from scratch, not a kit. He was certain that the guitar would end up in the trash. To his surprise, he did finish it and still plays it regularly. It is an OM, red western cedar on East Indian rosewood.
Steve makes guitars part time, pretty much as a hobby. He hopes to make 6 guitars a year, but feels he is more likely to produce 4. Making guitars is a labor of love for Steve. He loves acoustic guitars and working with wood. Steve wishes..."
Perhaps one day I can pursue this full time, but that day is a few years away until my kids graduate from college. Until then, I plan to make a few guitars per year to help pay for college and to learn this wonderful art.
"
Steve offers three models, with a host of customization options.
Small Jumbo | Deep Bodied OM | Baritone
A couple of sound clips from Steve's
Site
...
Track 1
|
Track 2
Additional Links from Saville Guitars