About Mario Proulx and Proulx Guitars from
http://www.proulxguitars.com/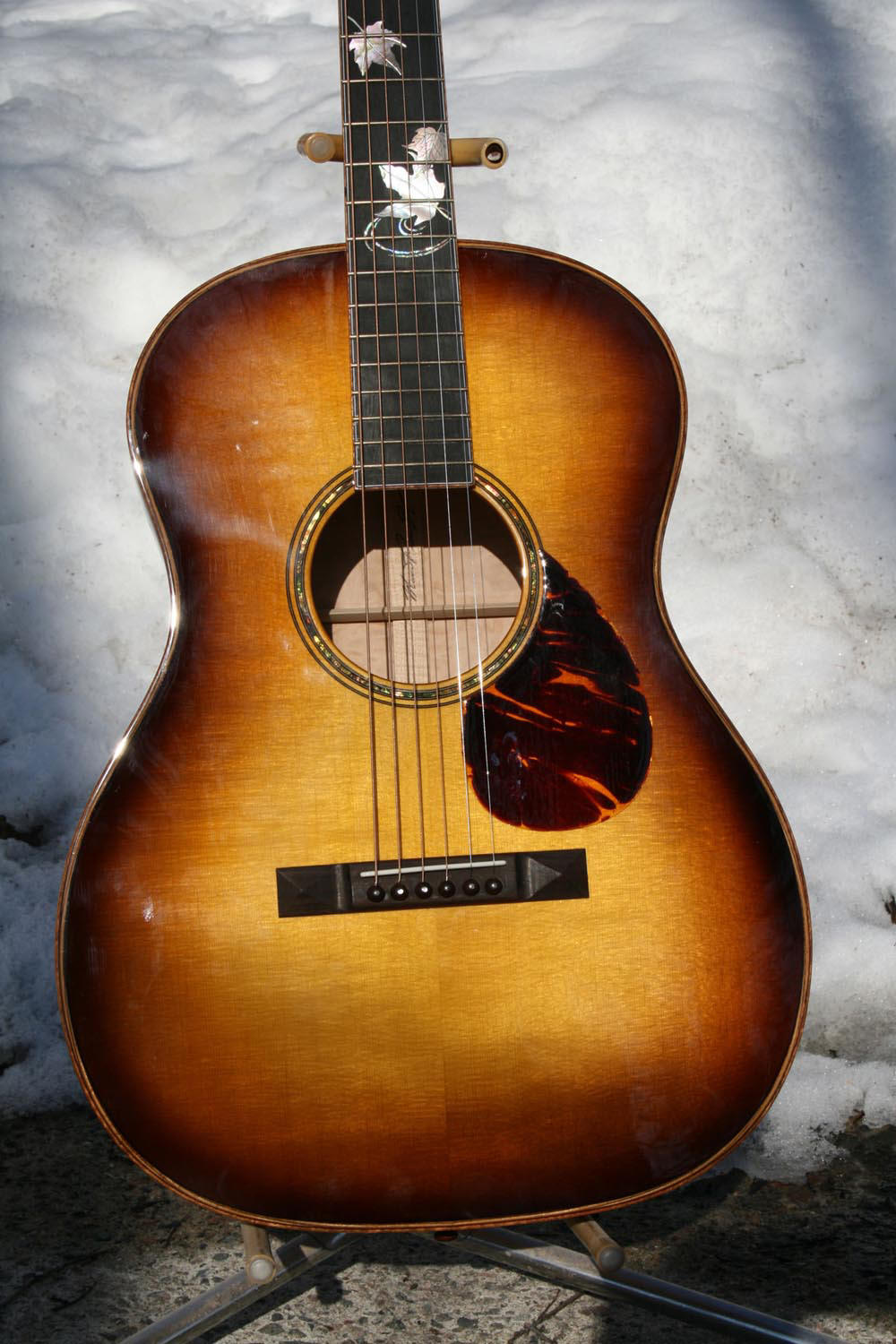 Mario Proulx is one of the best kept secrets in bluegrass guitars. The Canadian makes guitars out of his Ontario workshop which many describe as having "a real whomp to them" or "probably some of the most powerful guitars of present time". Mario makes a limited number of traditionally inspired dreadnoughts and a modified OM shape per year.
Mario Also makes Mandolins.
Mario currently offers following guitars...
Dreadnought | OM/D | 12 Fret OM/D | 12 Fret Dreadnought | Slope Shouldered Dreadnought | 12 Fret Zero
Additional Links from Proulx Guitars